#4400 Traditional Series SuperGlide 20K Fifth Wheel Hitch for Short Bed Trucks
SuperGlide is the ONLY true solution to safe fifth wheel towing with short bed trucks - protecting passengers, trucks, & trailers. SuperGlide automatically moves the trailer away from the cab while making turns - allowing up to 90° turning without stopping, slowing down, or even thinking about the space between the truck and trailer - and then automatically returns the hitch & trailer to the safe towing position over the truck axle when the turn is completed - going forward or backing up.
All SuperGlide hitches feature fully articulating dual pivot head and unique rotary latch that locks automatically when hooking up to the trailer. The gear driven latch design minimizes "bump" while towing by allowing only .030" clearance between king pin and latch.
The 20K SuperGlide moves up to 14" while making a turn - 50% farther than manually adjusted "slider" designs - and works AUTOMATICALLY, while you drive and make short turns.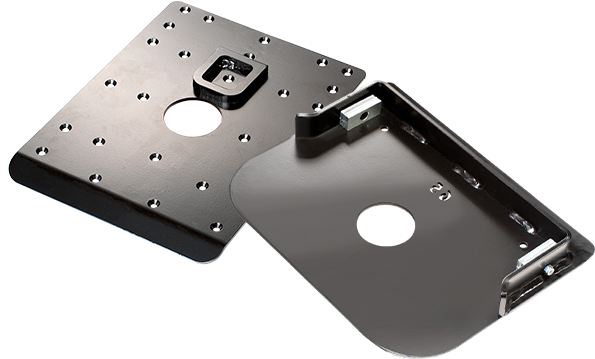 A Capture Plate is a required component of the SuperGlide fifth wheel towing system. This plate is attached to your trailer's skid plate.  When you're hooked up into your SuperGlide hitch and ready to tow, it isolates the rotation of your trailer's king pin in the hitch.  Movement and rotation is then transferred to the automatic cam action of your SuperGlide hitch, moving it away from the cab along its rails to prevent the trailer from contacting the cab of your truck!  Most applications slip over the king pin and are held in place by a set screw; quick install and removal for your convenience. Visit the Quick Connect Capture Plate Fit Chart  to find which is needed for your trailer/hitch combination.
Not sure what mounting system you already have or need?  Click here for an overview of all our mounting system options! 
Available with a choice of mounting styles - fixed base rails with universal mounting brackets for lower cost, or totally removable SuperRails featuring Clean Bed Technology with custom mounting brackets for specific vehicles.  Check out our mounting systems that feature Clean Bed Technology 
All PullRite products are SAE J2638 tested.  To learn more and why we feel it's so important to your safety, click here.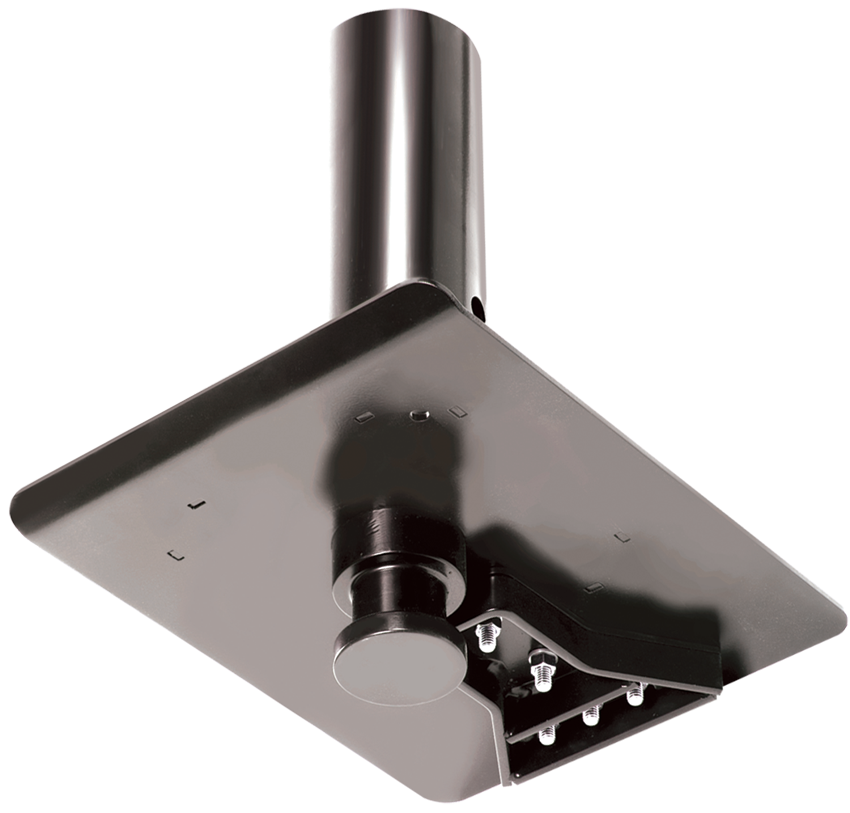 CONVERT YOUR GOOSENECK TO A FIFTH WHEEL!
Do you own a horse, cargo, stock or gooseneck trailer?  Tired of moving your hitch from a gooseneck to a fifth wheel?  We have the solution for you!  The #4424 Horse Trailer Adapter is a quick and easy solution!  Swap out your trailer's coupler with the #4424 adapter and you quickly convert your gooseneck to a fifth wheel.  Works with all ISR Series Super 5th and #3900 Single Point Super 5th.  Features a removable wedge for use with all SuperGlide hitches too!
Notes/Limitations:
A towing system includes each vehicle and component involved in towing. Each item in your towing system has a capacity or weight rating.  You trailer has a Gross Vehicle Weight Rating, or GVWR.  Your truck has a tow capacity, payload capacity, and possibly more. In addition, your fifth wheel hitch has a weight rating.  This weight rating must be at, or above, the GVWR of your trailer for you to tow safely.  In addition, if your truck can tow larger loads (has a larger capacity) than the rating of your hitch, your system is only safe to tow loads at the lower rating, that of the hitch.
Your mounting kit also has a weight rating, just like your fifth wheel hitch. Many times, these rating are designed to match. But, this is not always the case. Your mounting kit may be higher rated then your fifth wheel hitch, but it also could be lower depending on the components involved.  The lowest rating of any one component in the system becomes the rating of the entire system. If your mounting kit is rated to 18,000 lbs., and your hitch is rated at 24,000 lbs., the weight rating of the entire system will not be above 18,000 lbs.  Other components in the system could lower the actual system rating further.
It is the end users responsibility to ensure a safe towing experience. To this end, it is your responsibility to ensure that the truck, trailer, hitching components, and all other items involved are rated or have a capacity sufficient for the loads involved.
Capacity (max. trailer weight)
20,000 lbs.
Pin Weight Capacity (max. vertical weight)
5,000 lbs.
Hitch Plate Weight
43 lbs.
Overall Dimensions (inches)
24"W x 24"L x 15.5"H
Finish
Black, powder coat
Videos
SuperGlide...How It Works!
PullRite's Exclusive, Fully Automatically Locking Hitch Plate