OE Puck Series SuperGlide
PullRite proudly announces its direct mount, OE Puck SuperGlide line of fifth wheel hitches!
Trucks equipped with OE Puck Mounting systems direct from the factory are the latest buzz in the RV industry today.  The draw of these trucks is they leave you with a clean bed when you're not towing and also allows you to switch between fifth wheel towing and gooseneck towing.  
So why choose PullRite over another brand?  Because we are the only fully, automatically sliding fifth wheel hitch for OE Puck Systems.  You get all the great features and ease of use we pack into every SuperGlide, the only difference is the way it mounts to your vehicle.  If you are not yet familiar with SuperGlide hitches, click here to learn more.  
Not sure how the OE Puck mounting systems work?  We give you a detailed look here, so be sure to check it out and see why OE Puck SuperGlides stand out from other brands.
We have several weight ratings and models designed specifically for your truck.  Just click on any of the images on the right to see more about these exciting new hitches!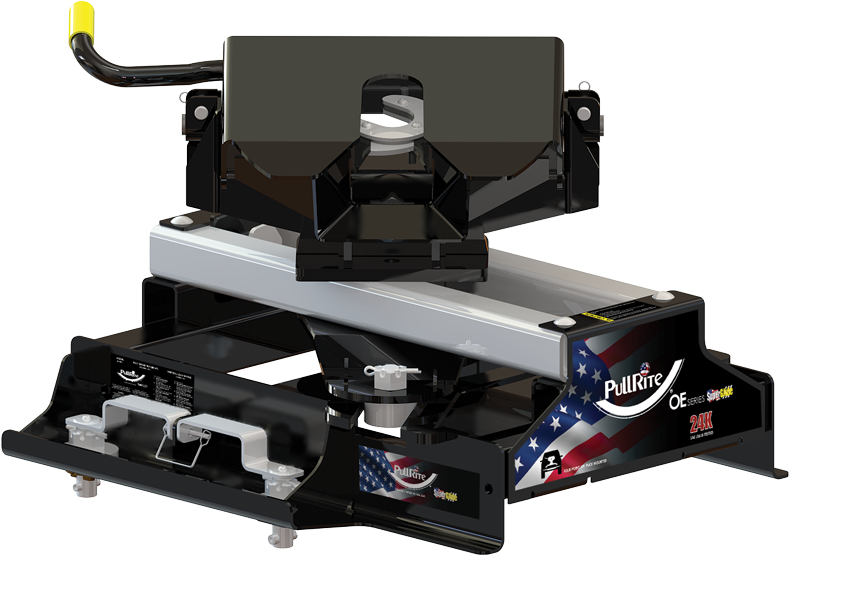 COMING SOON!
New #4500 OE Puck SuperGlide (left) for 2020 Chevy trucks with pucks!  This direct mount SuperGlide hitch, expected to rate 20K or more, is designed specifically for the new 2020 Chevy mounting points.  All the same great features and benefits of our OE Puck SuperGlide line of fifth wheel hitches!  Keep checking back for it's release date!