Clean Bed Technology (CBT). How it Works!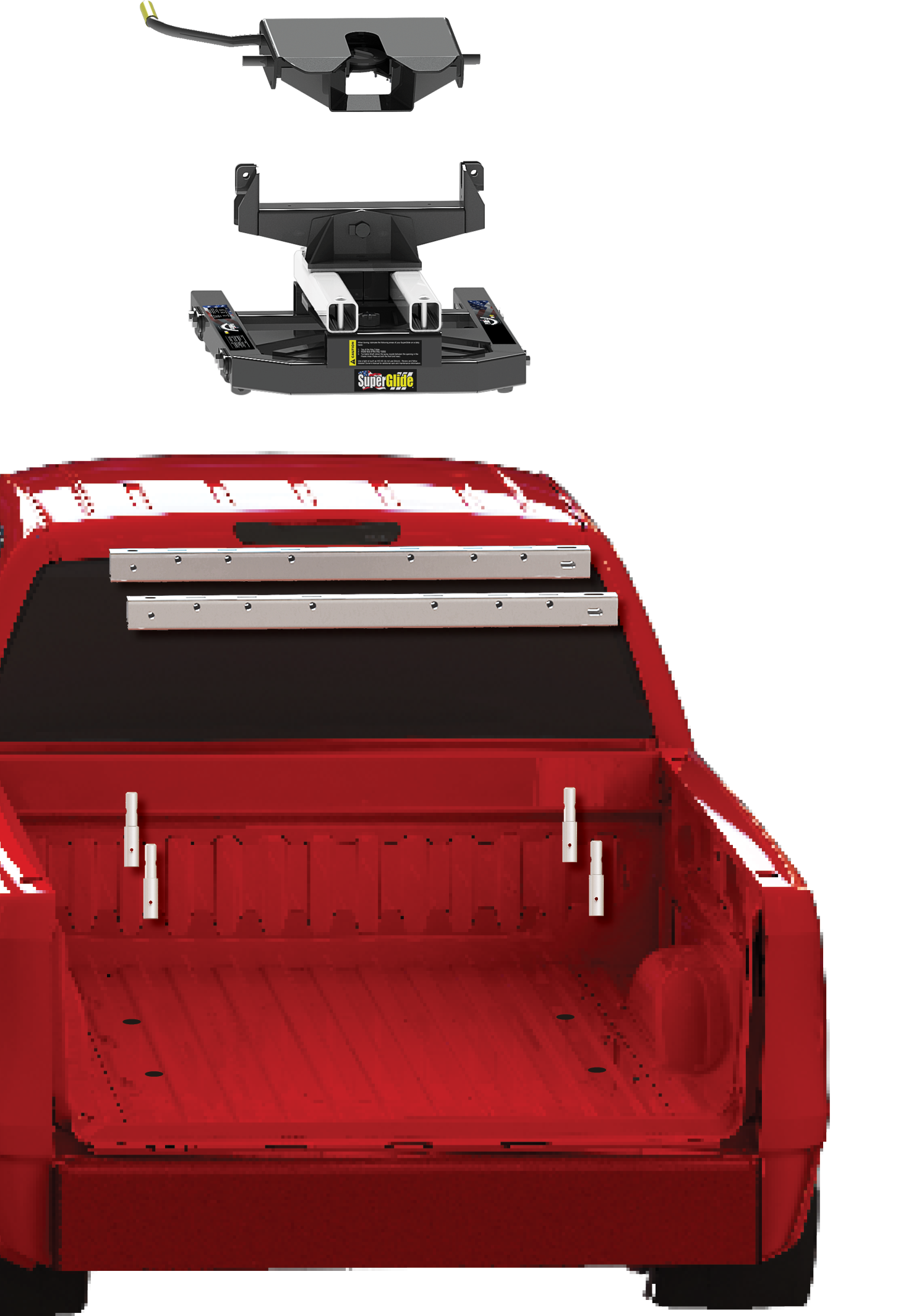 CLEAN BED TECHNOLOGY  

is a great benefit to you as the RVer.  One of the most common complaints about towing with fifth wheel trailers is the hitch takes up a large majority of the bed and you simply surrender the idea of having your truck bed back free of obstructions. 
What is CBT?  It is simply making sure that you can have a clean bed when you're not towing.  With conventional ISR rails, they are often bolted down through the bed of the truck into mounting brackets installed on the truck's frame.  It is NOT recommended, nor would you want to, undo all the hardware to remove the rails from the truck every time you wanted to nice clean bed without obstructions. 
So we created SuperRails which use totally removable mounting posts removable rails (image, left).  Then we started seeing truck manufacturers responding to consumer demand for a clean bed, so they began manufacturing trucks with underbed hitch systems (pucks) and underbed gooseneck mounting systems (2-5/16" gooseneck ball), so we followed suit and started creating new hitches.  To learn more about these different mounting systems, click here.
We have gone to great lengths to make sure that every product line we offer has some form of CBT available to you.  We want you to have a great towing experience and that happens before, during and after you're done towing!
CLEAN BED TECHNOLOGY is compatible with the following hitches lines:
Watch this video to see how Clean Bed Technology can help you...